Setting an administrator password is always a good practice. All QuickBooks files have an Admin user that is created automatically. If during the EasyStep Interview you did not create a password now would be a good time.
Click to enlarge: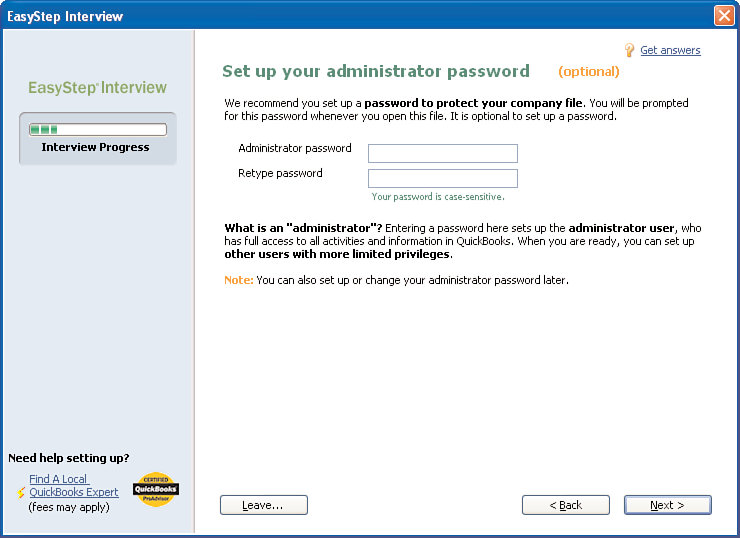 From the Company menu select Set Up Users and Passwords > Set Up Users. Here you can Edit the Admin user and assign a password.
Just don't forget your password!
From Laura Madeira's QuickBooks 2010 Solutions Guide